GLENBURN PRESERVE is a proposal to preserve open space by undertaking Limited Development on a 26 acre arboretum-like property of predominantly steep slopes dominated by a pre-Revolutionary historic farm house. Most of the property is to be placed under the aegis of Lands Trust who will establish a series of permanent open space easements in return for which Limited Development will be restricted to two, at the most, three acres.

The Limited Development proposal is to construct twelve new, densely configured, interlocking Court Houses designed to high aesthetic and construction standards with market appeal to down-sizing empty nesters desiring to remain in the Doylestown area.

A strong Neighbors Association will oversee aesthetic standards and programs for maintenance of the Preserve.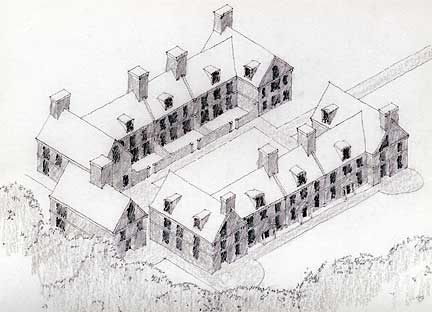 < BACK

NEXT >